1 minute reading time
(194 words)
DEAFSA Open Day 2022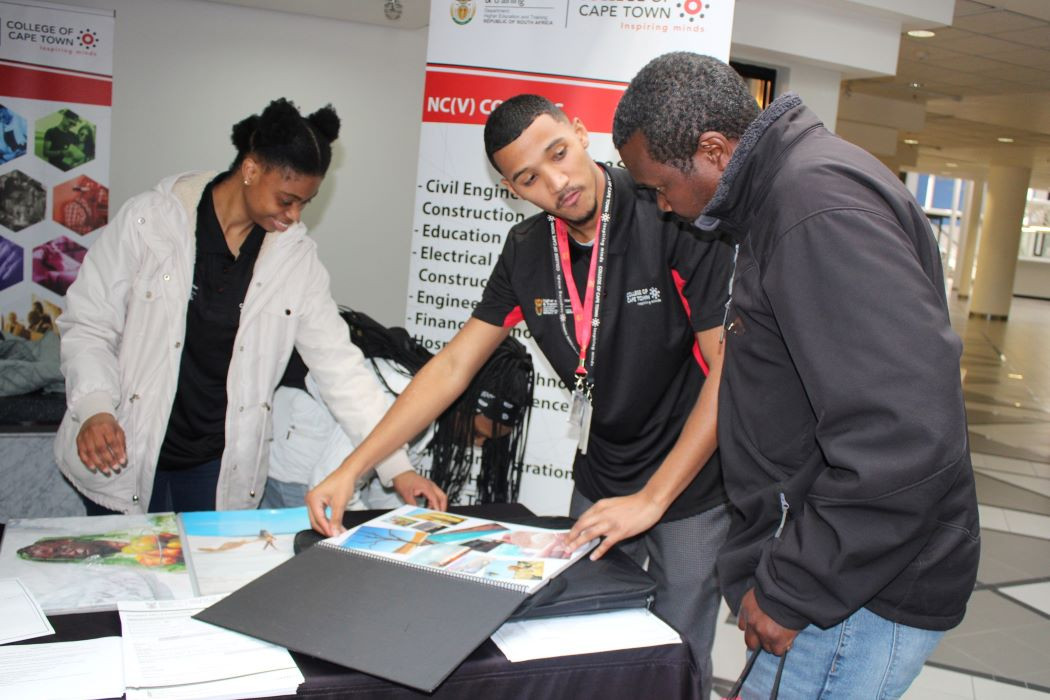 Some of the hearing-impaired students from our City Campus Art & Design Department alongside the Head of Department: Art & Design and Business Studies Ms Lodene Groenewald joined the Marketing Team at the DEAFSA Open Day which was hosted at Sanlam head office in Bellville.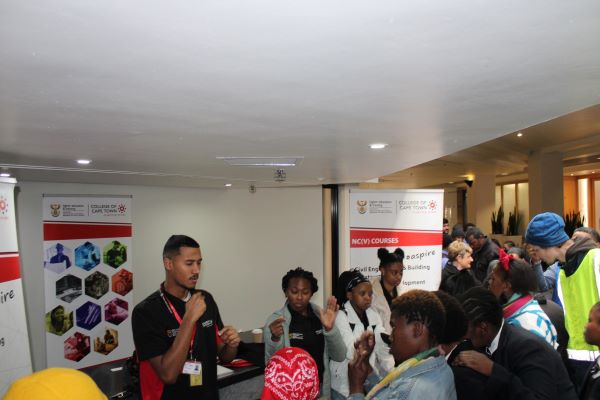 The Exhibition aimed to target learners with hearing impairments and their parents/guardians, and the community to display the various career opportunities offered at institutions of higher learning. Learners with hearing impairments from various schools were inspired by the work and enthusiasm portrayed by our students and to see that there are colleges that cater to people with special needs. These students also met up with their former teachers and shared their art portfolios to show the work they have learned since joining the college.
This left a positive impact on the DEAFSA organizers, and they then agreed that they are interested in forming a long-term partnership with the college and having the college join in their annual Open Day. One of the organizers Jabaar Cassiem is no stranger to the college, he is one of our alumni and has seen the quality of work that the college produces.