1 minute reading time
(264 words)
First TVET Trade Test Chef and Accredited Centre in South Africa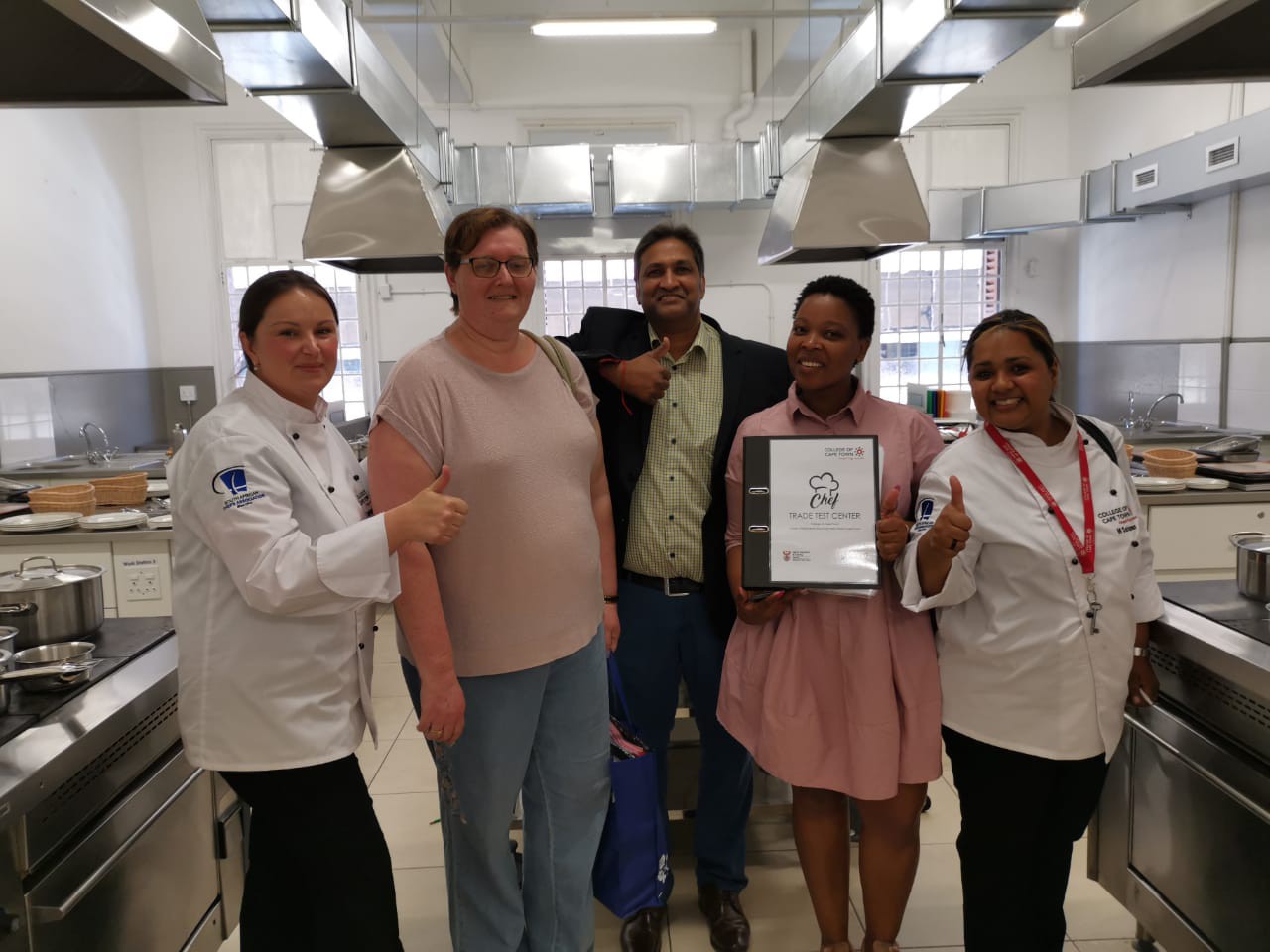 Marsha Solomon, the former Program Manager of Hospitality and Catering at the College of Cape Town formed part of the Trade Test Work Group (TWG) in 2015 who developed the first Trade Test for the Chef industry in South Africa. She worked alongside 8 other members from industry and private culinary schools to realise this dream for many Chefs in South Africa whose culinary skills were previously not recognized as an official trade.
The development of the Chef Trade Test took a persevering 4years to develop. Once successfully completed, the developers were the first to be trade tested. As one of the developers, Mrs Solomon completed her trade test in February 2019 and successfully achieved the skills outcome.
"It is important to keep abreast of what is current and lead by example," says Mrs Solomon. She has been registered at the College of Cape Town as the first TVET Chef Trade Test Assessor and looks forward to assisting many skilled chefs in the industry to also achieve their "Red Seal" certificate! All Chefs should aspire to complete their Trade Test. This will open the door to many positive work prospects in South Africa and abroad.
Mrs Solomon has since managed to receive Trade Test Centre accreditation for the College, making the College of Cape Town the first TVET college in South Africa to be a Trade Test Centre for Chefs in the culinary industry.
For more information, please follow the College of Cape Town on Facebook: College of Cape Town - Inspiring Minds, as well as the Hospitality & Catering on Instagram page #ccthospitality.