1 minute reading time
(254 words)
PLP Women's Event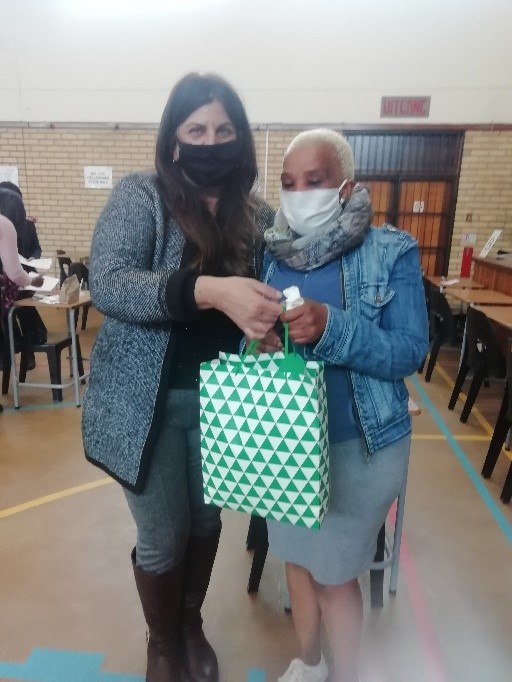 On Monday, 31 August 2020, the last day of Women's Month, Ms. Karena Bowman from Higher Health hosted a Ladies Event at the Thornton campus hall in conjunction with the PLP Department. The event was attended by female staff members together with the PLP students.
This was a memorable occasion for our girls! Karena Bowman spoke about; mental health issues, family planning, HIV Aids awareness and also offered a very encouraging message to the ladies to love themselves and acknowledge their value as women. The event was also honoured by Absa bank and they educated the ladies on financial health.
Each student received a "goodie bag" sponsored by Karena and Higher Health and one of our PLP students namely Ms. Nosipho Mlungu was nominated as the "Woman of the Day" she received this award due to her inspiring other young girls by triumphing over many personal challenges in her life. She was so surprised and overcome by emotion when she received the award and gift. She shared her story of how her little son of 4 years old was diagnosed with lung cancer and how she has to juggle caring for her sick child and being a full-time PLP student.
The PLP Department would like to thank Higher Health, Absa and Mr Magwaza for all their efforts in making the event a roaring success! Not forgetting, the support staff at Thornton campus for preparing the hall and ensuring that it was safe and sanitized. What a wonderful way to end off our Women's Month.