3 minutes reading time
(654 words)
Graduation & Certificate Ceremony 2023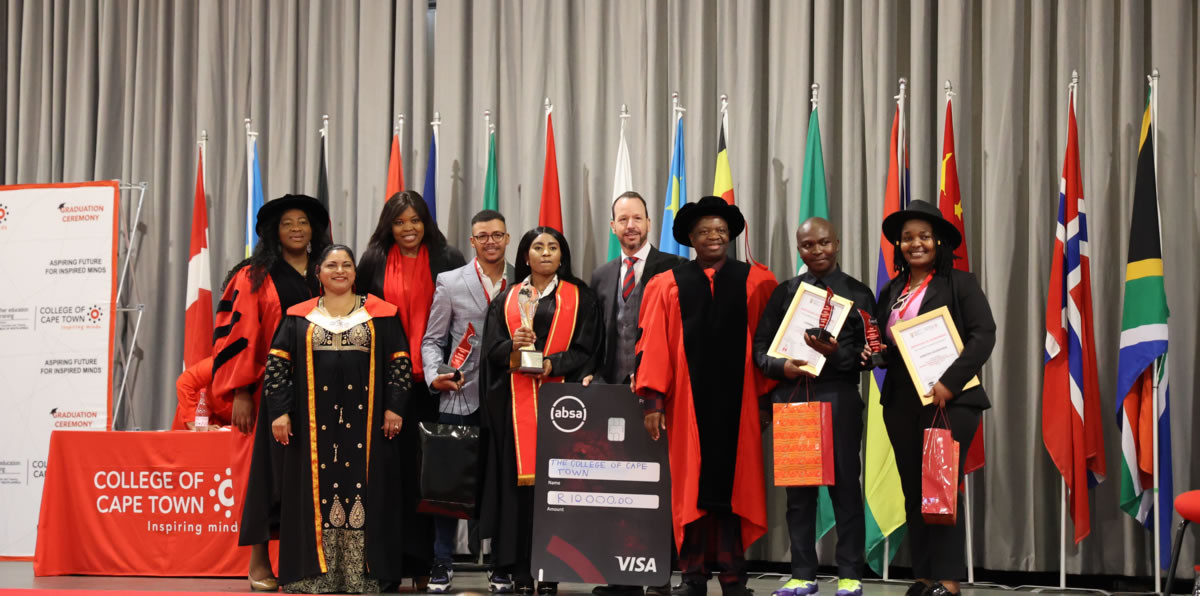 Caping Graduates and Passing out Artisans
The Crawford Campus Main Hall was the home to the 2023 College of Cape Town Graduation and Certificate Ceremony on the 18th of May 2023. This year's annual event brought in some new editions to the annual event, which included the passing out of artisans. According to the Department of Higher Education and Training's (DHET) "Decade of the Artisans" mandate, all colleges need to produce and celebrate artisans, intending to address and promote skills development in the nation. All passing-out artisans received a toolkit according to their trades; they were so happy and said they will now be able to begin their careers of being self-employed in their communities.
There were 88 National Diploma graduates and 90 artisans ranging from Building & Civil Engineering, Electrical Engineering, Mechanical Engineering and Haircare, and a total of 40 National Vocational Certificate (NCV) Top Achievers were also honoured.
The graduates were dressed in the Academic Regalia whilst the artisans were dressed in their respective Personal Protective Equipment (PPE) and aprons according to their trade(s). This was a first for the College, but surely the beginning of greater things to come, to ensure that artisans enjoy similar acknowledgement and recognition as the National N Diploma graduates.
The Northern and Western Cape DHET Regional Manager, Mr Brian Madalane was the guest speaker for the day. He emphasized the importance of the TVET sector in today's livelihood. He said,
"In the TVET sector, we are busy changing the graduations, we are going to do away with the gowns because gowns do not put food on the table. It is high time we start thinking of that, unfortunately for Dr Muswaba he cannot think of that he just needs to implement it. If someone is in hairdressing and during graduation you give them a gown, the same students' fees were paid by NSFAS. Unfortunately, NSFAS cannot buy them a toolkit therefore, for their graduation they must receive toolkits so when they leave the institution they must start working. I am saying this because TVET students are not supposed to be jobseekers they are supposed to be job creators. The Department did not start Colleges to produce job seekers."
When the College Principal Dr MM Muswaba addressed the guests, he also reiterated the trajectory that the TVET Sector is transitioning.
"There is a need to recast the image of TVET Colleges and it is not easy. Are people in the TVET sectors laggards, the dust eaters when others are gone, they will then follow later? No TVET people are not laggards, and my research went into depth to prove that we are not laggards of the economy."
The top achiever segment is intended to acknowledge and recognize exceptional academically deserving NCV students and award them for their accomplishments during the 2022 academic year. The categories were divided into three sections: per qualification, per level, and overall winner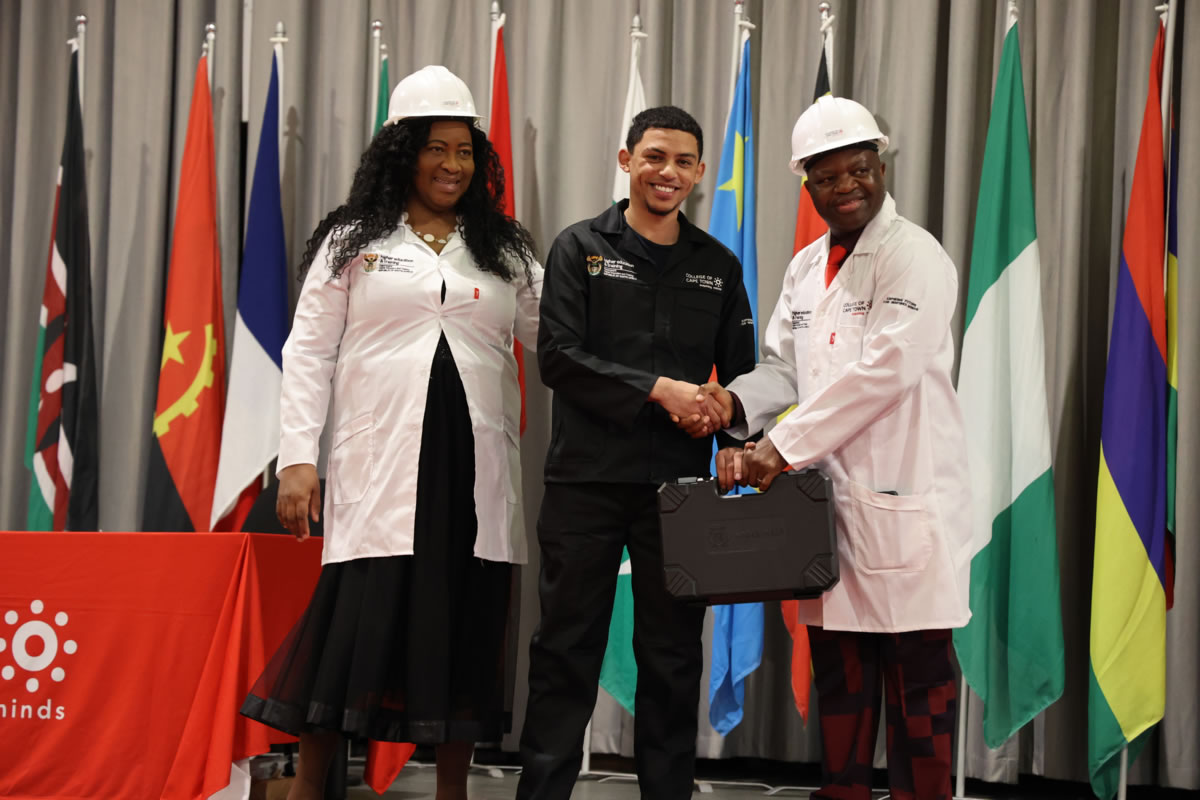 (Principal/CEOs Award). This year's recipient of the Principal/CEO Award, Brett Milfordt was an NCV Level 4 Building & Civil Engineering student from Thornton Campus, he had an academic subject average of 81.40%. Brett has had some challenges during his academic years including his father being involved in a car accident during his final Mathematics examination which led him into missing an opportunity to qualify to study at Cape Peninsula University of Technology (CPUT) to pursue his engineering studies. However, this did not diminish his mood as he is still eager on working hard to ensure that his dream comes true.
The top achievers walked away with; certificates, medals, trophies, and some sponsored goodies (including top-of-the-range laptop and tablets). We thank all our sponsors who made this possible, namely: ABSA Bank, Brand Innovation, Cape Books and Colleges Supplies, First Technology and Future Managers. Without your generosity, none of this would have been possible, and we hope to continue our relations for many years to come.